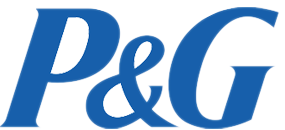 Procter and Gamble
ORDMS has worked with P&G at multiple of sites since 1998. During this time we have completed a multitude of projects: implementing over 100 Managed Print Services projects for P&G throughout the United States, optimizing of MPS infrastructure on-site support, IT services, mapping of devices, consulting, device management, device monitoring, and on-site production center operations at the P&G Global Headquarters and another location.

Horseshoe Casino Cincinnati
ORDMS has provided multi-functional devices, IT services, mapping, consulting, and content services for Managed Print Services prior to the casino's opening.

Cincinnati State Technical and Community College
ORDMS has provided information management, managed print services consulting and on-site support (mapping, IT support).

Macy's
ORDMS has also provided multi-functional devices for Macy's locations across the United States.
Questions about any of our services?
Call us today for an assessment of your information lifecycle efficiency and cost effectiveness, with special care for your team's ability to do their work without interruption.  If solutions save money on paper, but make those on the front lines less efficient or effective, we have not done our job.